Manuela Arbelaez – Swimsuit Illustration!
What a difference a year makes. I can't believe it's been that long since my first Manuela Arbelaez. She's still my favorite, still the main reason I watch the Price is Right, and she still brings me the most traffic. I thought I was really making some noise with Amber Rose. I've learned so much in this past year and this time I've really outdone myself. The process will mean more to me than I could ever express in a blog post. It's one of those things where I set out to do something and I do it, then I want to 1-up that, and then 1-up that, and then it's like time has come to a stand still. Other things I intended to do have been put off, I haven't spoken to certain people in a while, I forget about sites I used to check everyday. The work becomes everything. People have no idea how much goes into something like this… mentally, spatially, even spiritually.

I'm at a point now where I set the bar so high that it's hard to turn back. I have a few projects in progress and I wonder if I'll end up completely redoing them. I'm up to the challenge for one reason, but for another I think that stuff may better serve as a snapshot in time… which is how I view everything. It's in the same vein that "I did this today, now watch what I do tomorrow" figuratively speaking.
June 2011…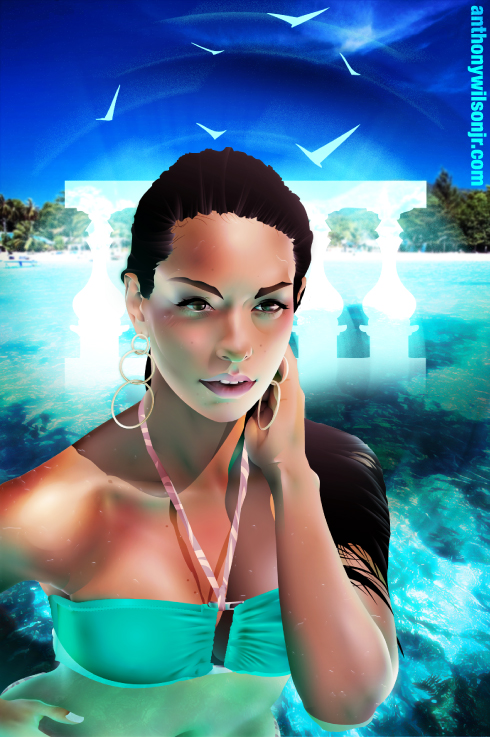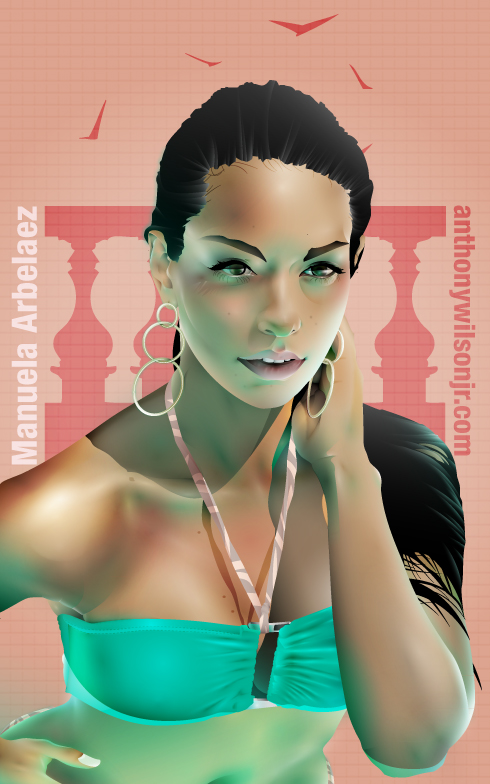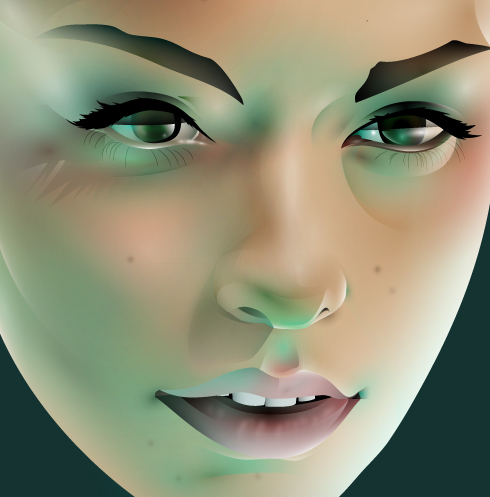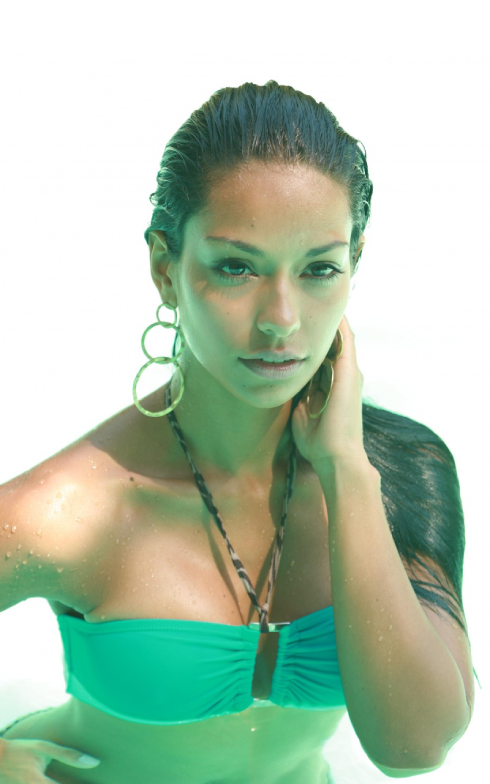 I'm getting that first one framed. The biggest problem turned out to be the biggest opportunity. I have blending down to a science now. I suppose my ultimate goal would be to do this just as well in bitmap. Anyway, the first one is the finished product wrapped up in Photoshop. The second one is completely Illustrator and is the closest thing to the original. As for the face, the challenge was blending 2 light sources… ambient light and the reflection of the bikini on the water back to the face. I'd really like to try one of those nightclub style blends now... hard reds, blues, and purples with deep contrast.
I already have my next project in mind, but I really need a break after this one. I will say that it's going be in my cartanime-ish drawing style. That's something I haven't worked on in about a year. I'm excited to see what I can do now.